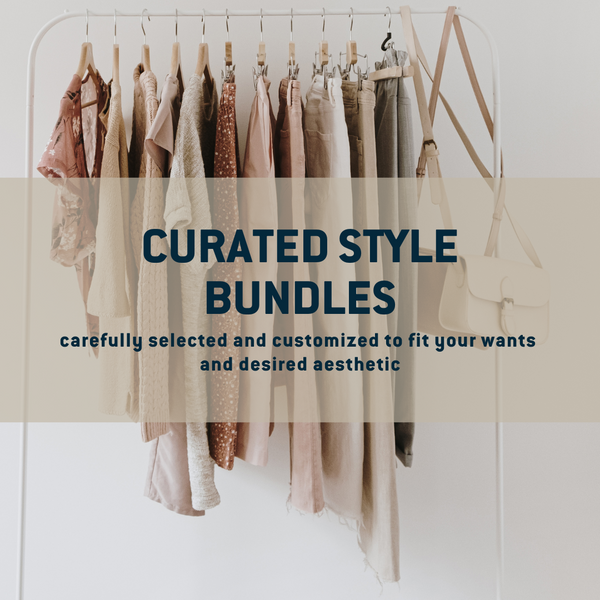 We've created style bundles to help you find exactly what you're looking for for your next trip, special event, or season.
Our bundles are sustainably sourced using vintage and pre-owned items. These bundles are carefully selected and customized to fit your wants and desired aesthetic. Because these are completely curated to your wants, they take a little extra time to put together. Please allow up to 3 weeks to receive your items.

To get started, simply choose your preferred bundle size. Then, we'll reach out to you within 48 hours with specific questions, sizing, and request of a Pinterest board, of style photos of your desired aesthetic or event. 
Please note: bundled items will include tops, bottoms, skirts, purses, hats, belts, jackets, blazers, accessories. If you are looking for leather jackets, there may be an up-charge.
Please use promo code for LOCAL pickup, all other items will be shipped for $10 flat.
Have questions? No problem. Reach out to us at info@albanyandavers.com